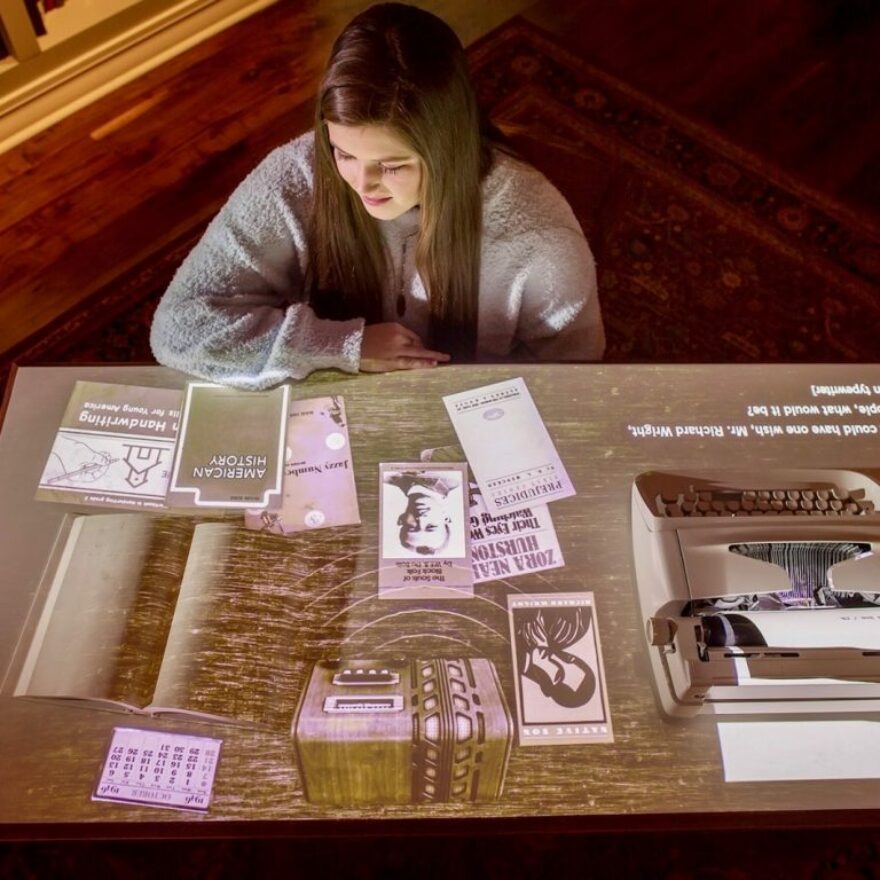 March 11, 2022
The MAX: Participatory and Inspiring Hub Fostering Local Pride
The Mississippi Arts and Entertainment Experience (MAX) is a place for visitors to be inspired by the well of creativity that springs from the land, churches, homes, clubs, and schools on Mississippi soil. The MAX tells the stories of many world-renowned artists — singers, musicians, writers, actors, painters, sculptors, photographers, and more — born and raised in Mississippi.
This outpouring of creative energy informed our design for the MAX, creating an experience where visitors can truly understand what makes this state such an incredible place. From a digital pottery wheel to an interactive kitchen table to an immersive writer's studio, the MAX shines a light on the creative process and inspires visitors to engage and see themselves in those who have changed the cultural landscape.
Land of Legends
Visitors enter the MAX through the Hall of Fame, a two-story rotunda where sweeping graphics and interactive kiosks highlight cultural icons from Mississippi,  "the land of legends." Honorees include William Faulkner and John Grisham, B.B. King and Faith Hill, Morgan Freeman and Sela Ward, Jim Henson and Mary Ann Mobley, with a new class inducted every year. The Hall of Fame celebrates Mississippians for their impact in their professional fields and on local, national, and global culture. These stories are shared alongside programming and activities throughout the MAX, providing a jumping-off point for visitors to explore and learn more.
Juke Joints: Where Heart Met Culture
Juke joints were the beating heart of Mississippi's music culture from its earliest days. They were gathering places where African American Mississippians could socialize, dance, and celebrate community. The Juke Joint exhibit highlights the many musical styles with deep roots in Mississippi. In this gallery, visitors enter "Maxie's," the MAX's own juke joint. Here, visitors can enjoy the music of Delta Blues greats as well as other Mississippi jazz and rock musicians. On the stage complete with a full instrument ensemble, visitors can create a "fantasy band" from the greatest Mississippi musicians and hear their music played on the stage as never before.
Learning and Igniting
When we began our partnership, it was clear that the MAX staff was eager to create a new symbol of Mississippi's ambitions for the future: a place where people learn by being entertained, igniting their artistic abilities through fully immersive experiences for visitors of all ages. We were energized by stories of perseverance and triumph, determined to capture the creative magic that flows through Mississippi. The design of and the visitor experience at the MAX joyously acknowledges the immense contributions Mississippians have made to the world and inspires visitors to find their own creativity.