U.S. Olympic & Paralympic Museum
This stunning 60,000-square-foot universally-designed facility is the first museum dedicated to U.S. achievements in both the Olympic and Paralympic games.
Services Provided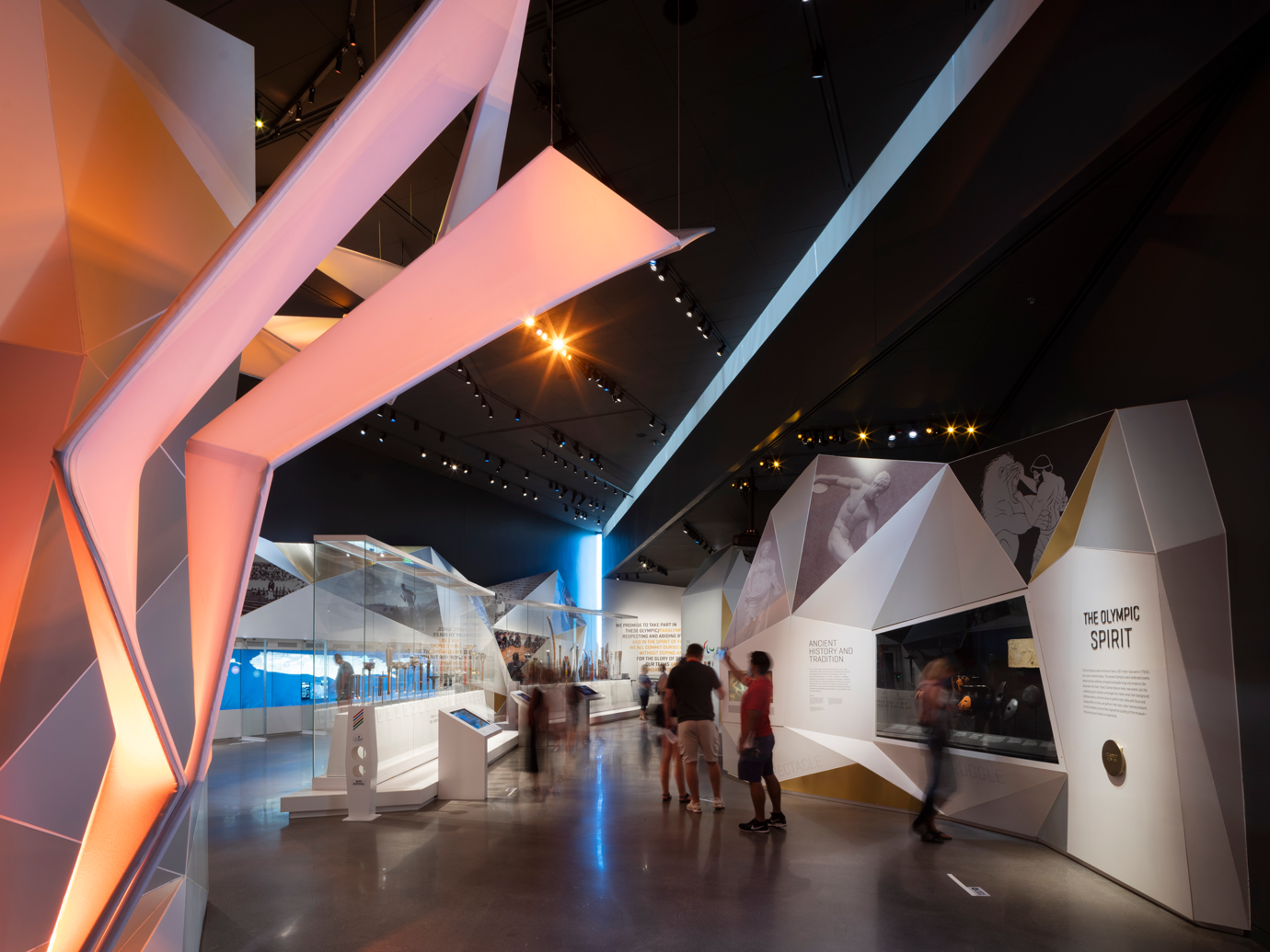 The experience forever changes people's perception and appreciation for the dedication, motivation, determination, and sacrifice all Olympians and Paralympians
 

share.
Going from Summer Games to Winter Games, visitors become spectators in the sports, the artifacts, the moments and the personal stories of athletes, their families, and their coaches.
From How the World Watches and Olympic-inspired pop culture to the Medal Ceremony, visitors see just how much the Games have inspired our culture, our communities, and connected us all through the universal language of competition.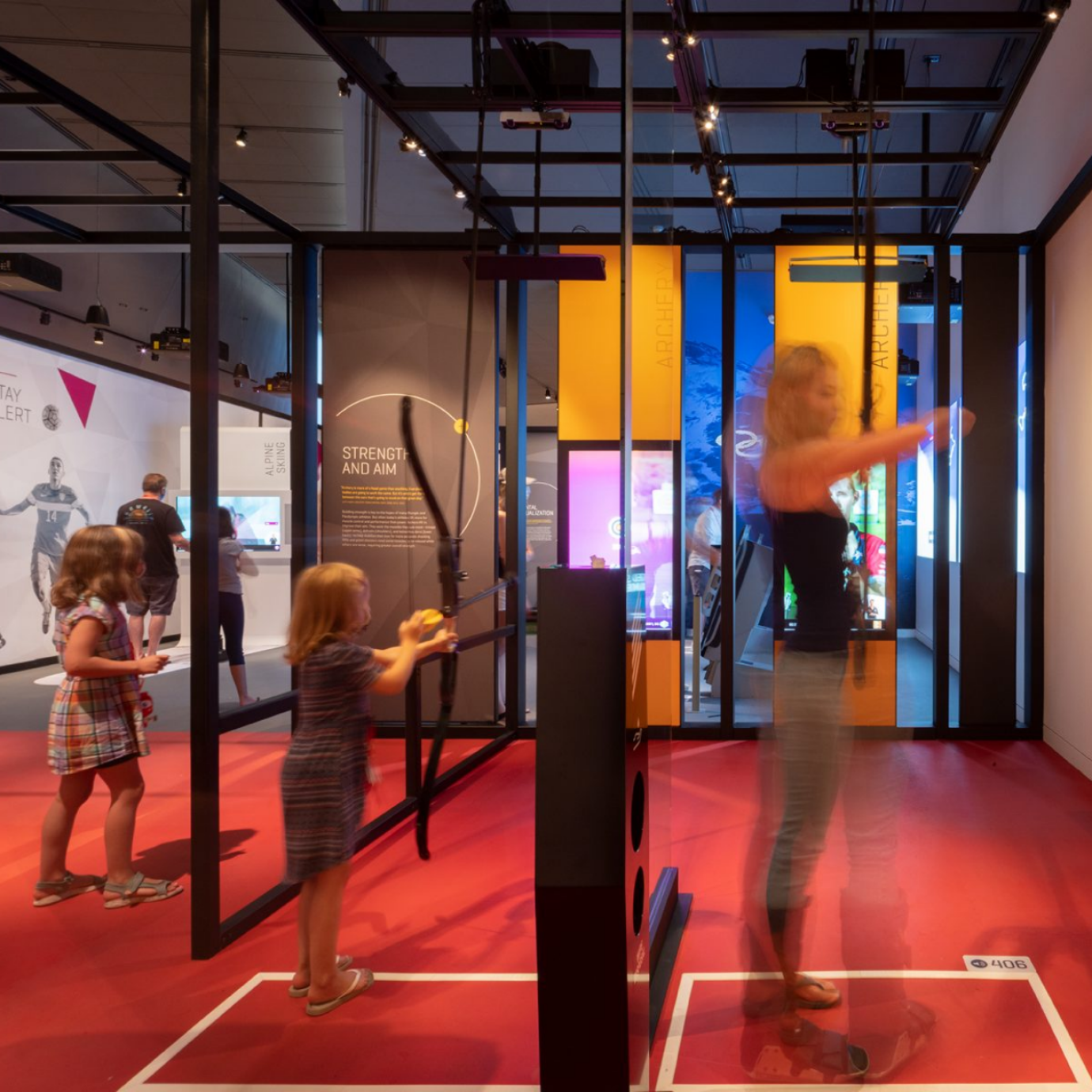 Testing visitors' speed, agility, strength, and endurance.
The new U.S. Olympic and Paralympic Museum in Colorado Springs does not distinguish between winners or losers; the athletes who earned medals and enduring public adoration at the Games receive the same recognition as those who went home empty-handed."
Credits
Diller Scofidio + Renfro
Architect
Gallagher Museum Services
Owner's Representation,
Operations Management
CREO Industrial Arts
Exhibit Fabrication

Kiss the Frog
Media and Interactive Development
Institute for Human Centered Design
Accessibility Consultants
Anderson Mason Dale Architects
Architect of Record
Barrie Projects
Feasibility Study Consultant,
Content and Artifact Acquisition
CentreScreen
Media and Interactive Development

Available Light
Lighting Design
RGLA
Retail and Cafe Design