Chicago Architecture Center
In less than nine months from project launch to open, we worked closely with the CAC to interpret the city's architectural legacy into an accessible and captivating visitor experience.
Services Provided
It's the latest jewel in Chicago's architectural crown."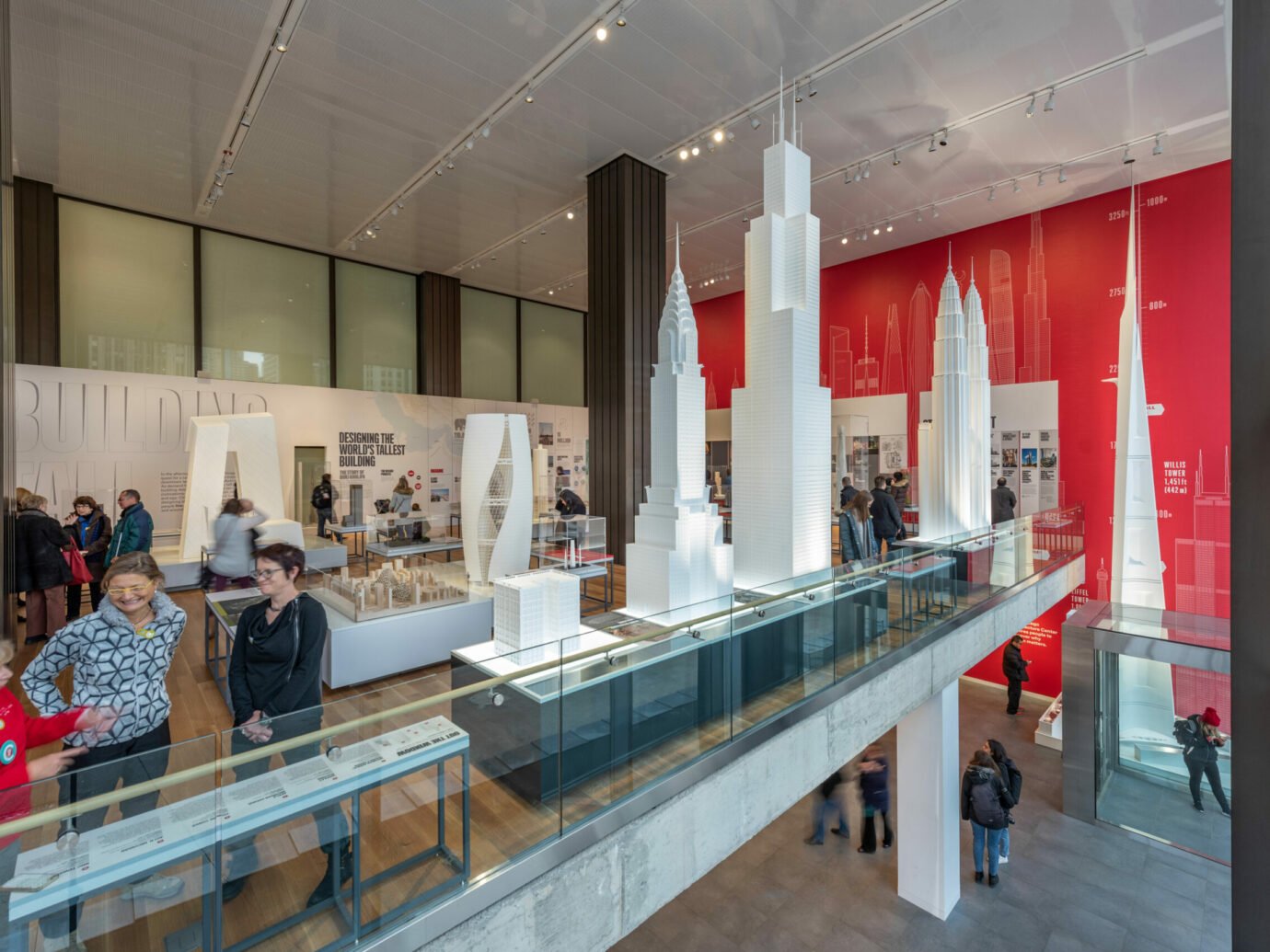 The dramatically composed "Building Tall" gallery studies the evolution and innovation of skyscraper design and technology.
With a focus on Chicago's homegrown architectural talent, stories unfold in the gallery that outline their influence on buildings throughout the
 

world.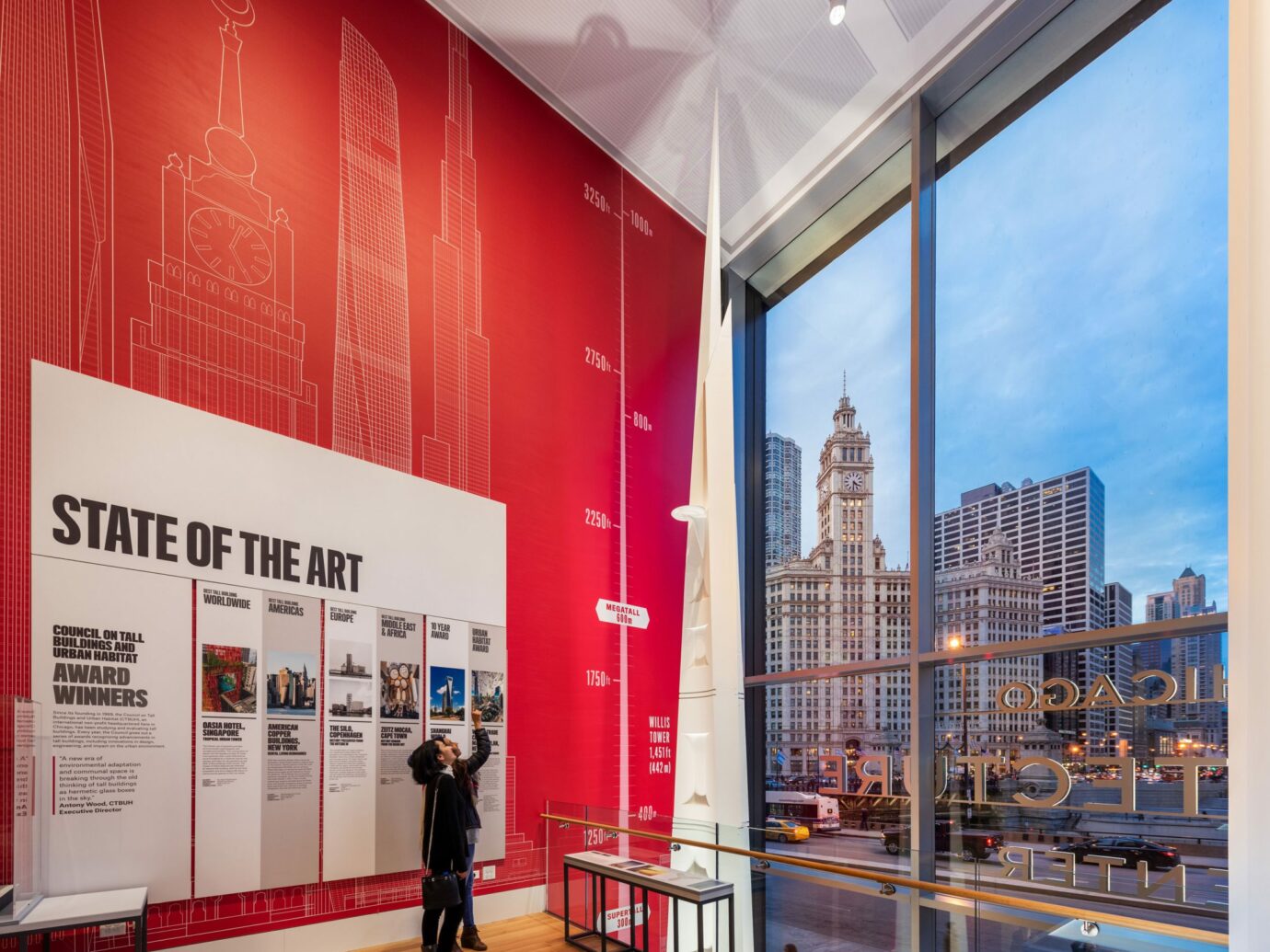 Models of the world's most iconic skyscrapers are expertly arranged to capture attention from outside the exhibition.
The experience we designed and implemented, illustrates how architecture becomes the urban canvas for daily life, providing a new lens for audiences to explore the city and its unique architectural fabric."
A projection mapped model of the city lights up to show which areas burnt to the ground during the Great Chicago Fire, and continues on to highlight specific segments of the city as their stories come to life on-screen.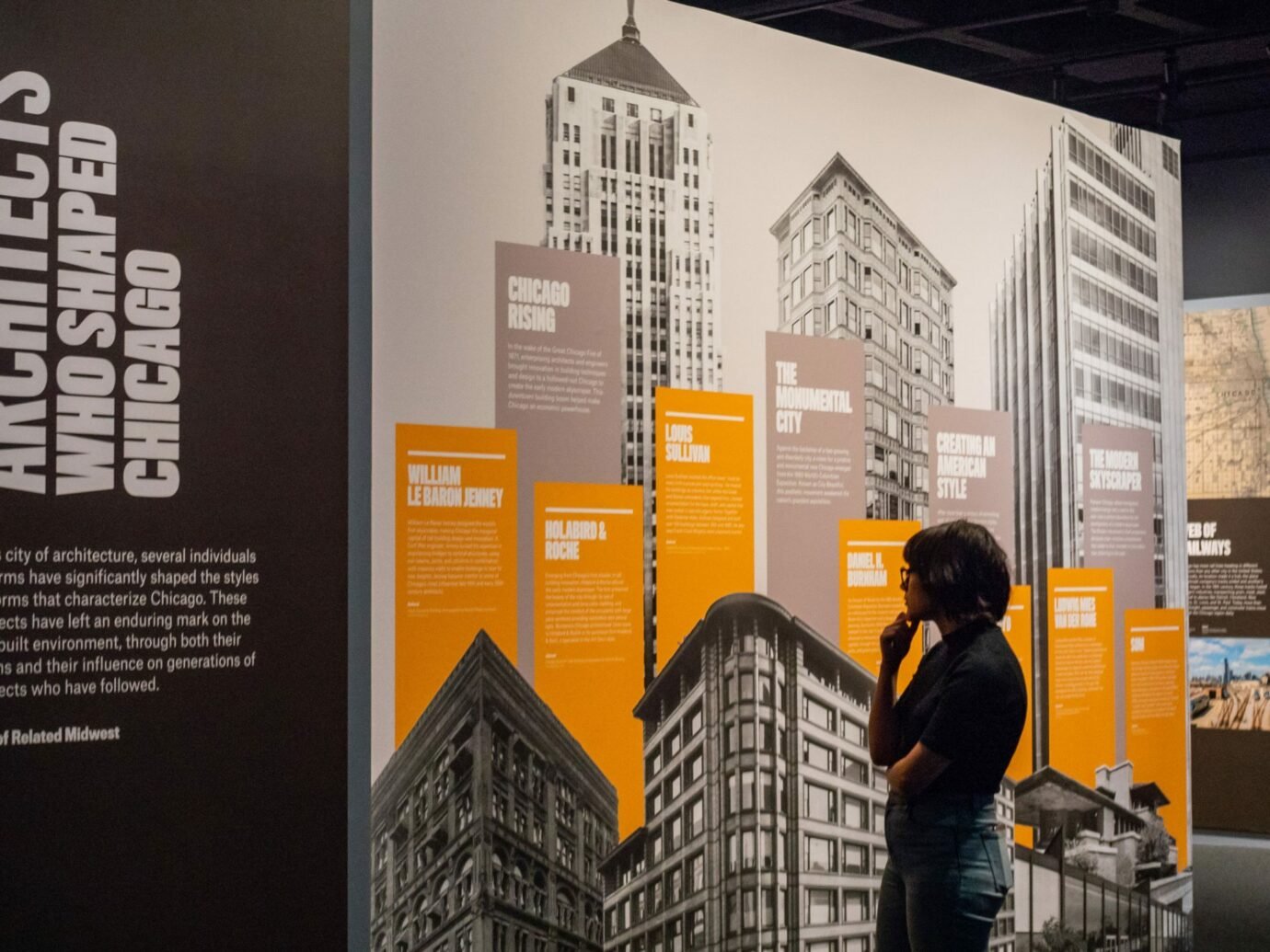 Bold typography helps communicate the complex technological innovations and engineering breakthroughs that have evolved architectural design throughout the world.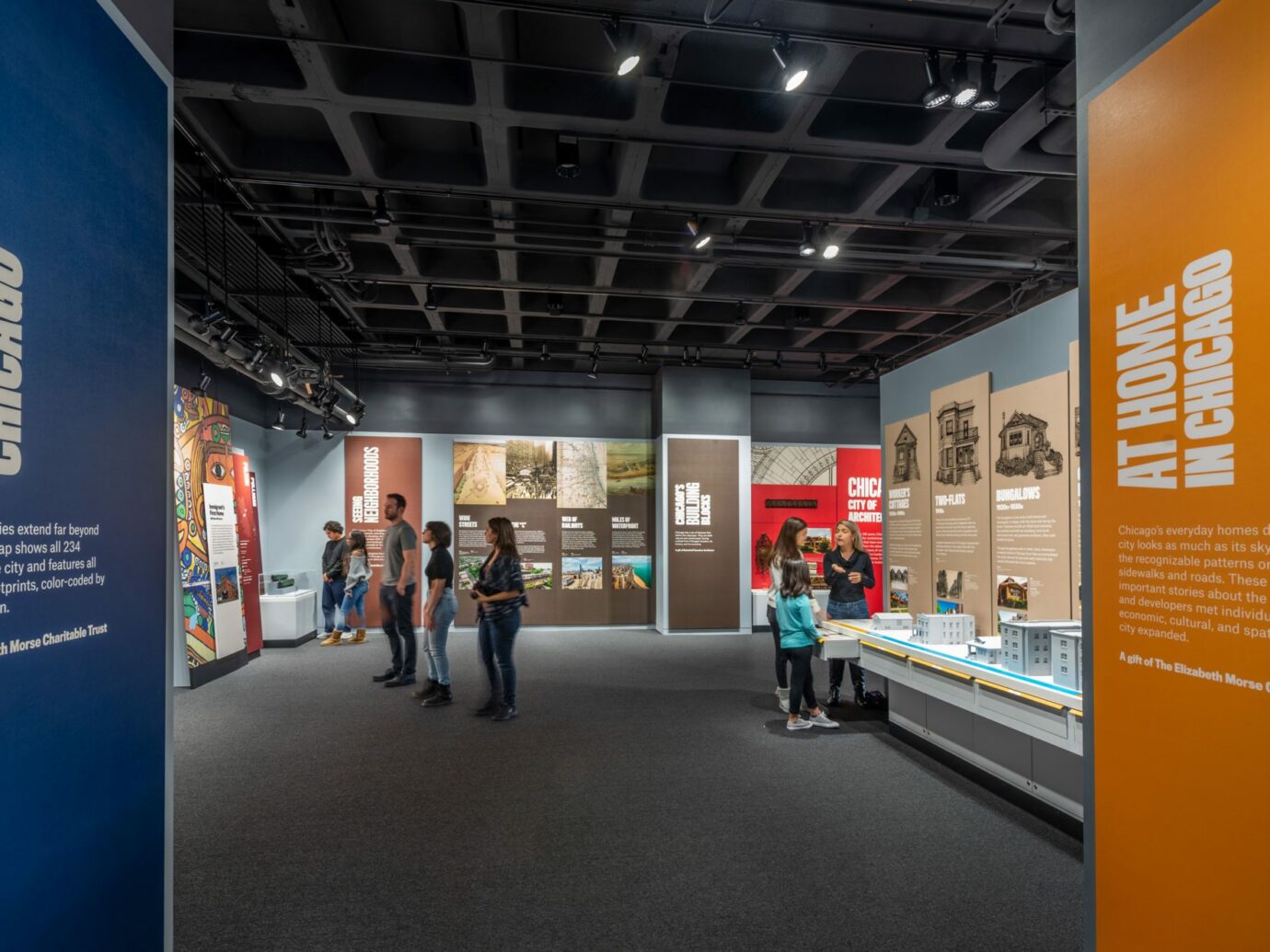 Chicago is a "City of Neighborhoods," defined by people, planning, and zoning that are ever-changing.
As communities and economic priorities shift, they leave an imprint on buildings and landscapes; if one looks closely, it is possible to "see" a neighborhood's history in its architecture.
Credits
Adrian Smith + Gordon Gill Architecture
Architect
Ravenswood Studio, Inc.
Exhibit Fabrication
Creative Technology
AV Integration
Four Zero One
Kiosk Development
Leviathan
Projection Studies
Studio Blue
Signage Design