National Museum of African American Music
In collaboration with NMAAM stakeholders, we developed experiences which celebrate the contributions that African Americans had in the soundtrack of American life.
Services Provided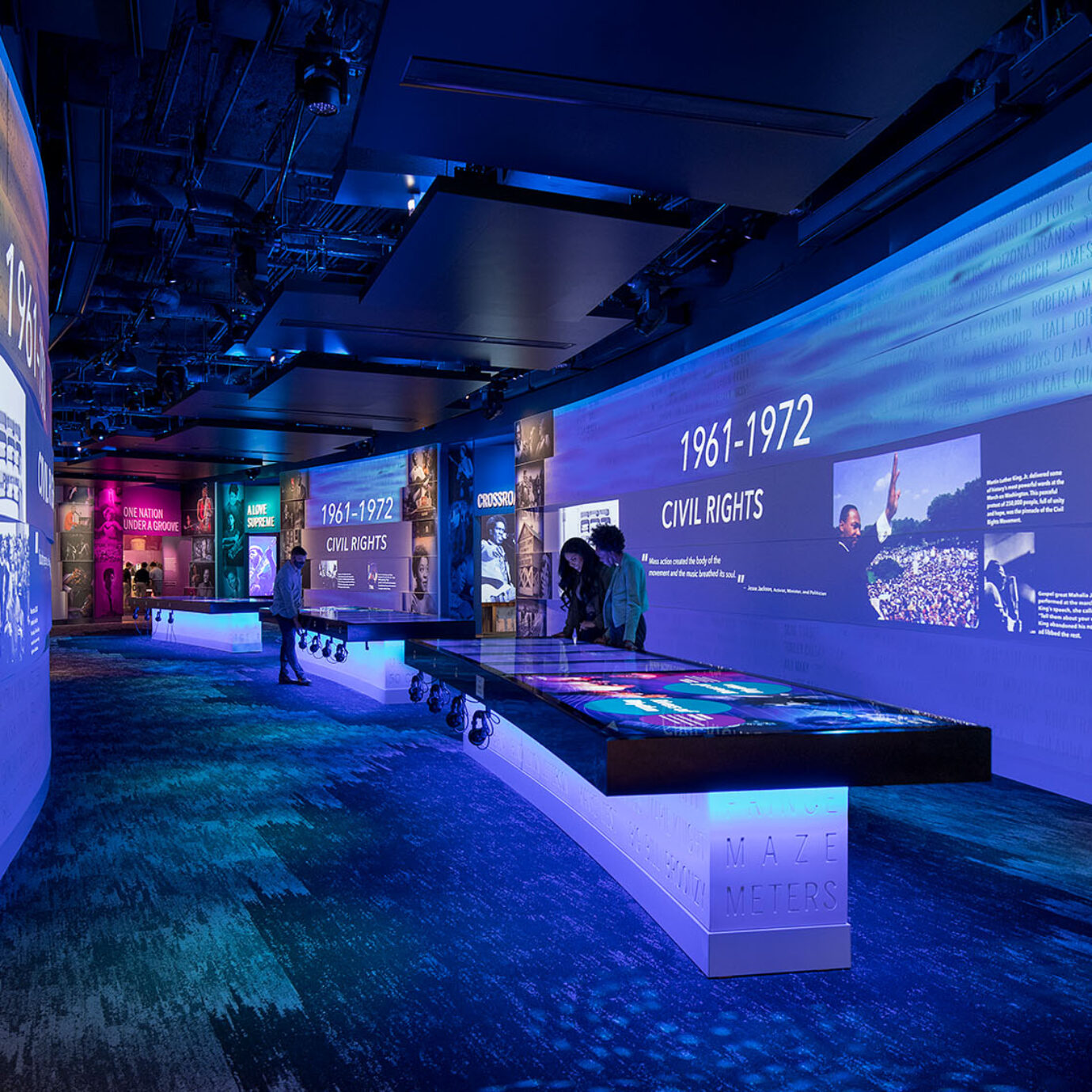 Audio-driven interactives were developed through a sequential narrative in the space to help bring visitors closer to each movement in history through communal engagement.
From gospel, blues, jazz, to hip hop, encyclopedic contents revolving each were layered in reactive stories connecting history with emotion.
A participatory immersive musical experience bound by RFID technology, where visitors encounter 14 bespoke media pieces and 11 original films.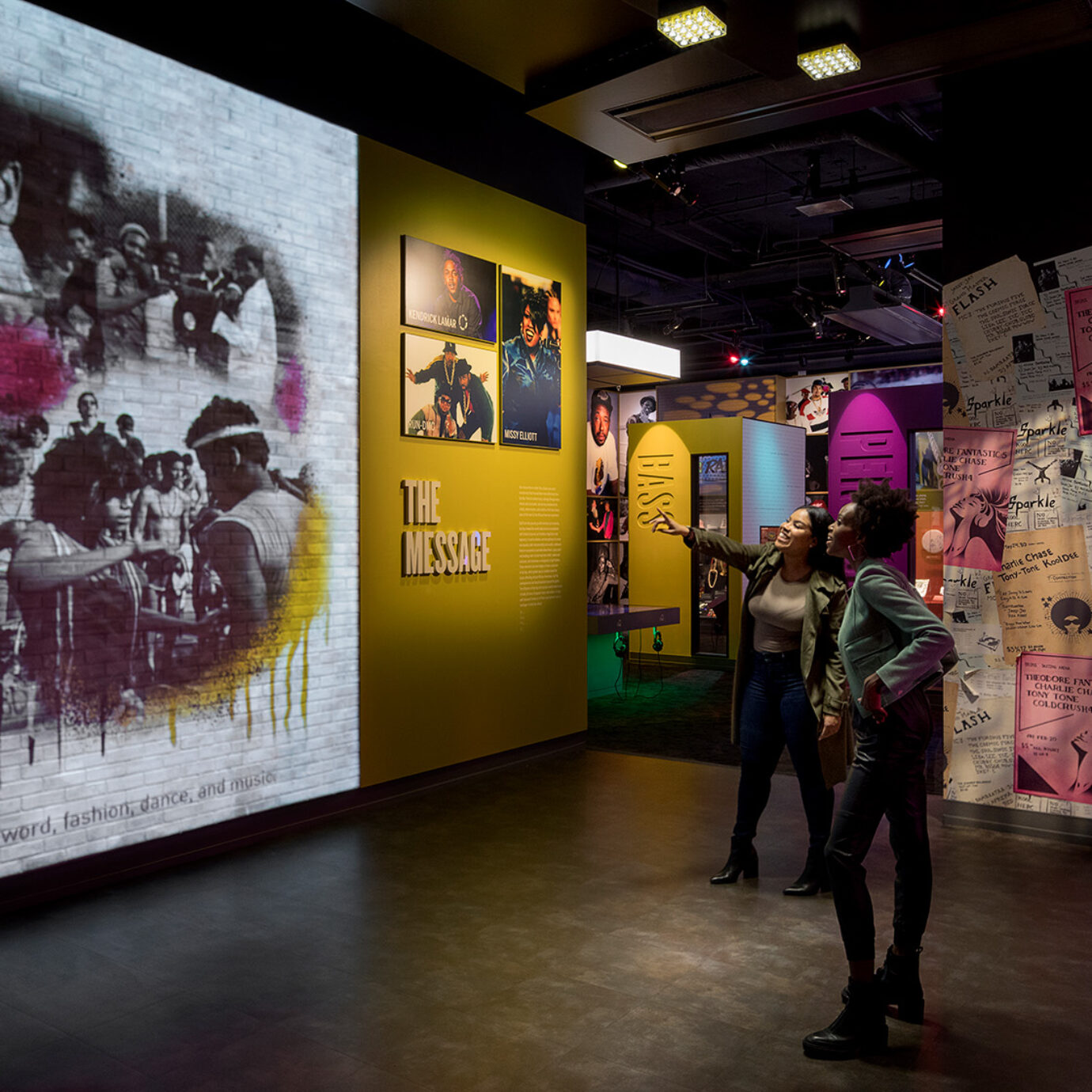 22 unique pieces in 20,000 sq. ft. of exhibit space.
Gallagher & Associates created a dynamic exhibit concept, developed by years of in-depth study and input by Afrocentric music scholars, educators, laymen, and music historians, that sets the stage for the musical experience. Their design compliments that work and carries the thematic spirit generated by the exhibit concept."
Credits
Donna Lawrence Productions
Available Light
RomeAntics
Videobred
Mind Over Data
Stark RFID
1220 Exhibits
Communications Electronic Design
Clair Solutions
Don Hardin Group
Harold Thompson Architects