Sazerac House
Housed in a historic building at the bustling corner of Magazine and Canal—just a short distance from the original 1850s-era Sazerac Coffee House, we artfully integrated exhibit design, and interactive media with the historic architecture to trace the origins of cocktail culture back to it's birthplace in New Orleans.
Services Provided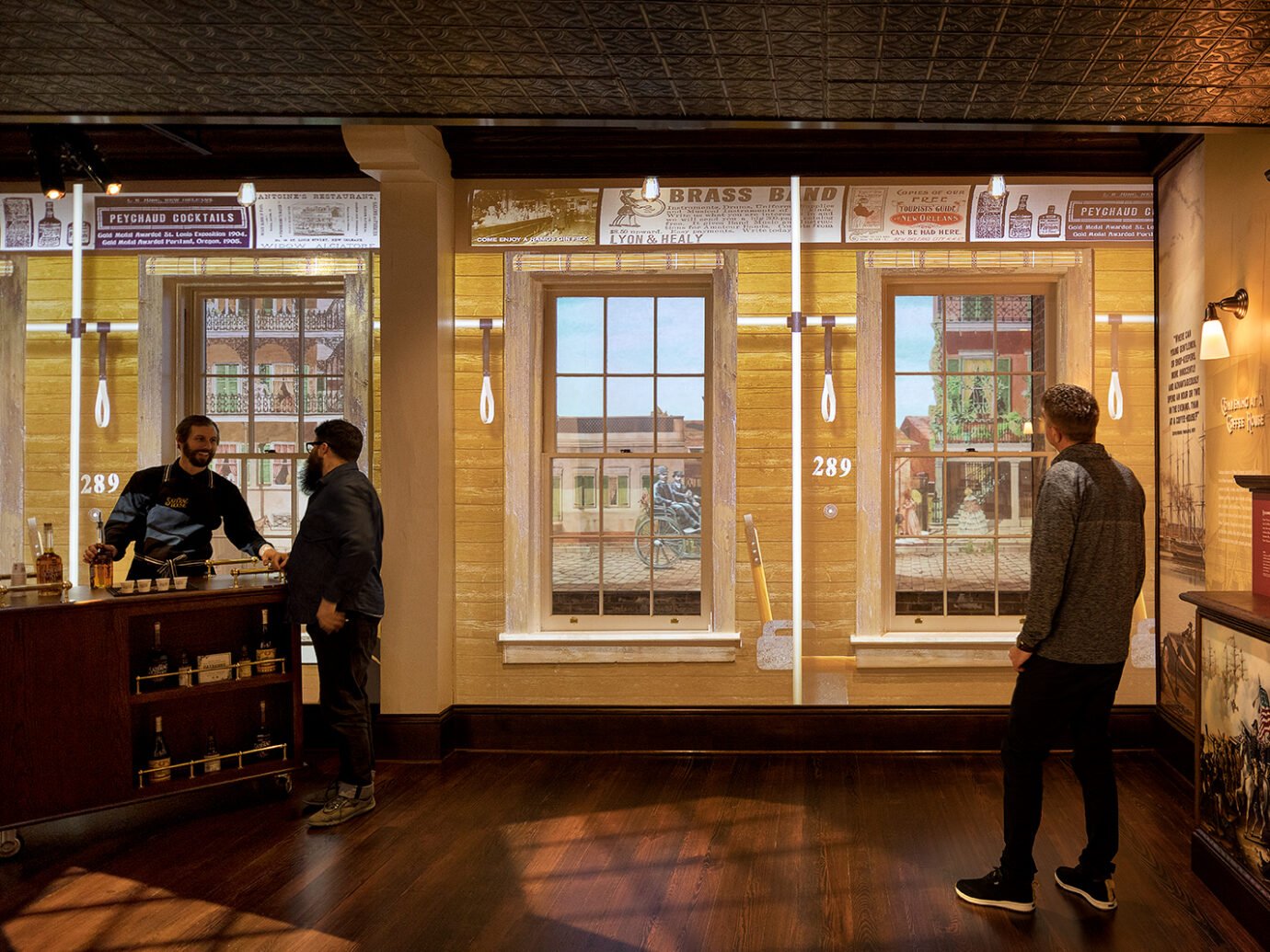 Upon entry, visitors find themselves where Sazerac began. We blended the story with the historic architecture using soundscapes and two-dimensional projection mapping in order to recreate the experience of traveling from NOLA's bustling port by trolley car.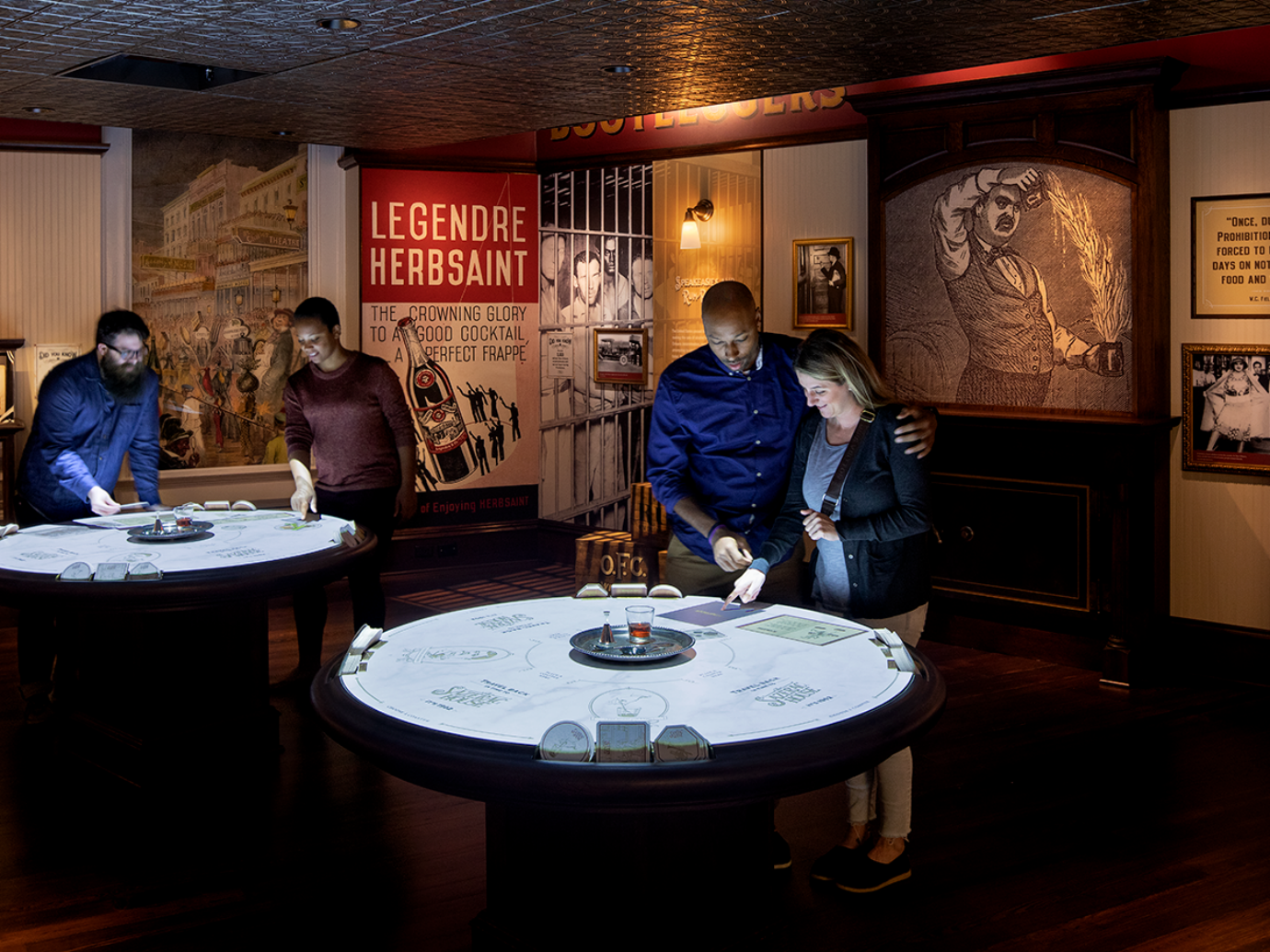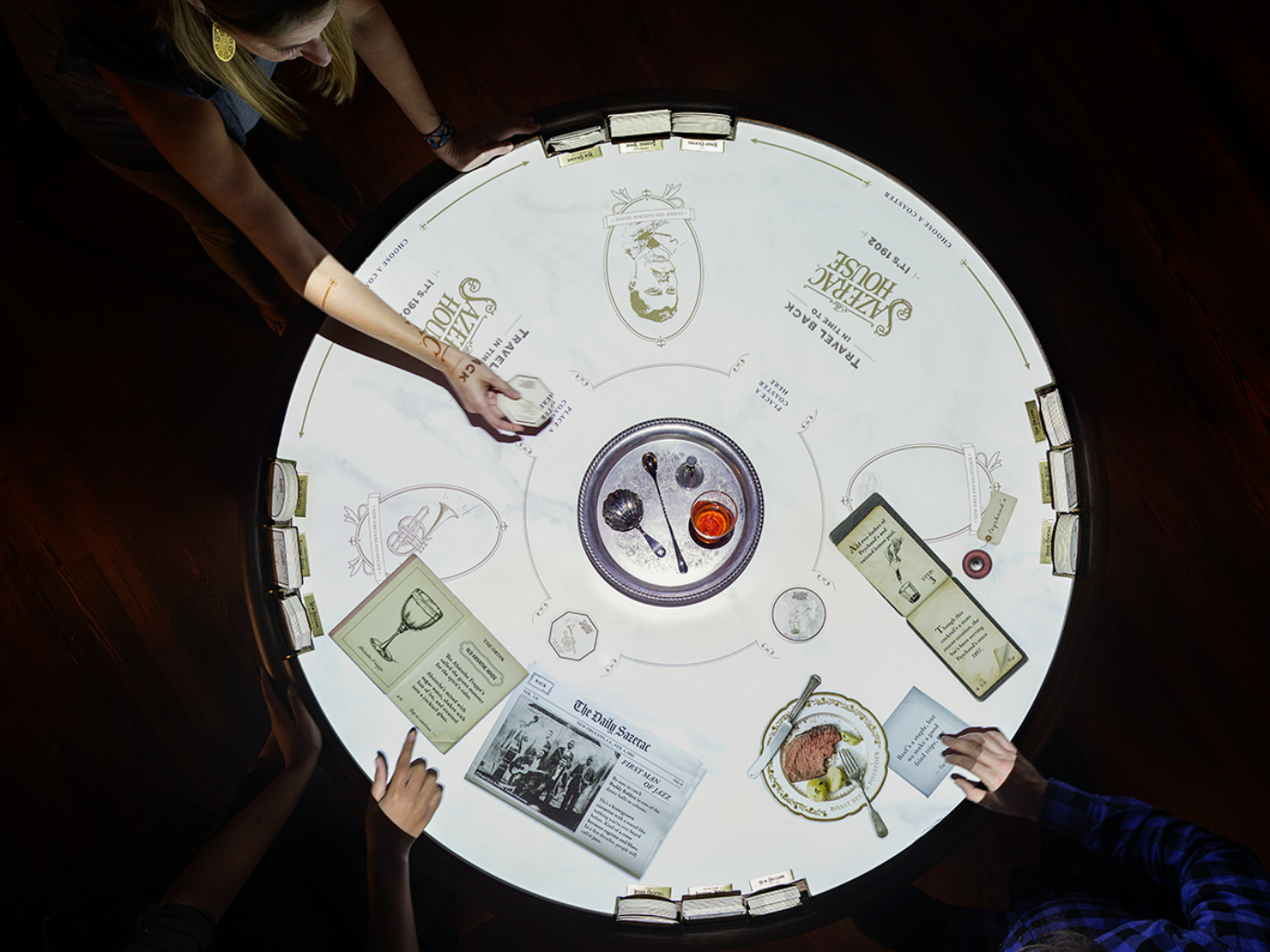 The Cafe Culture table captures the Sazerac Coffee House circa 1902. Coasters activate stories, drink recipes and introduce some of the establishment's most famous bartenders—giving people a taste of historic celebrations. In the end, the coaster with a recipe on the back becomes a souvenir to take home.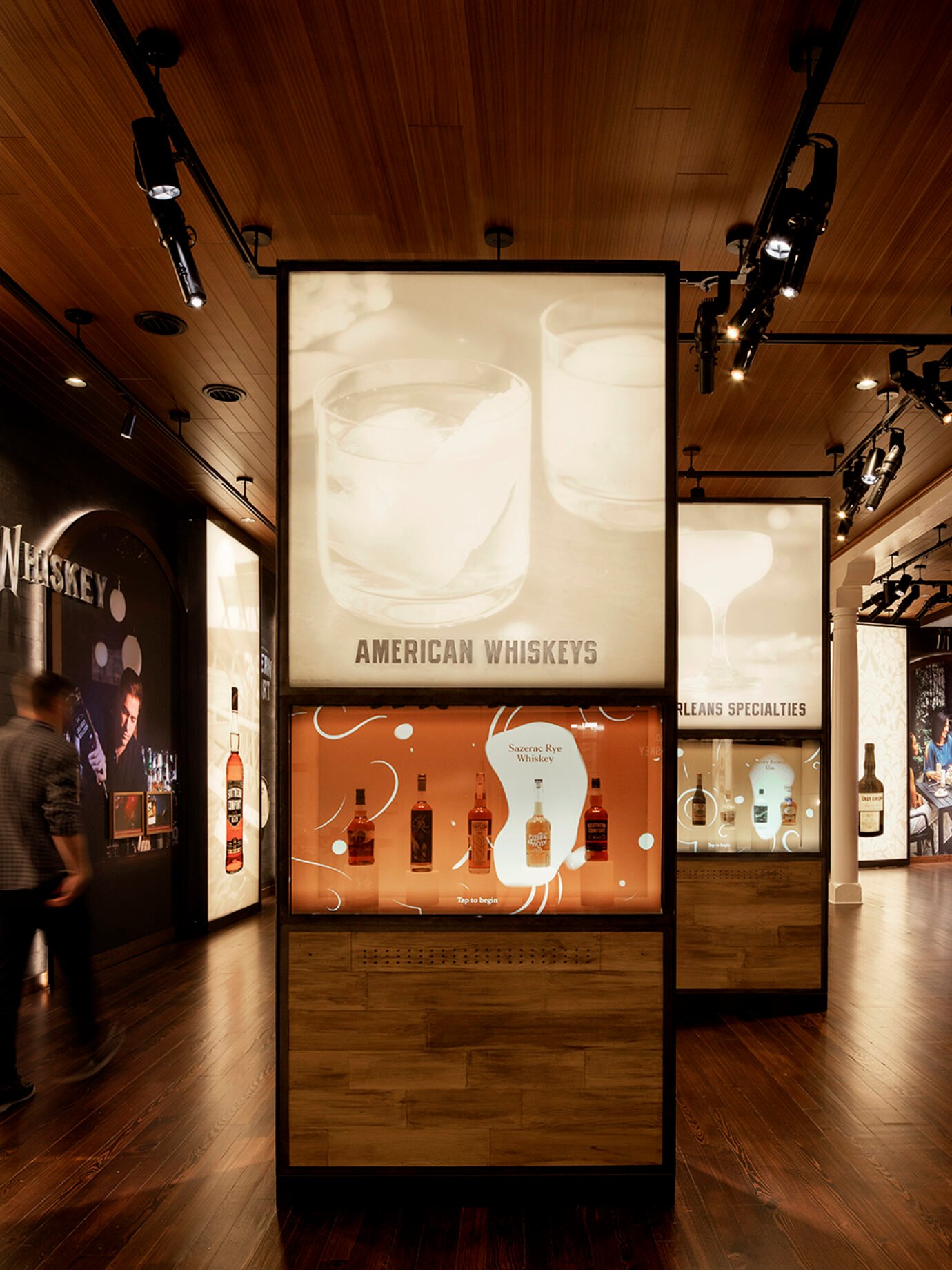 Intricate tile and metalwork give a nod to those old New Orleans bars where our favorite cocktails were created. The exhibits transport visitors to places where ingredients are harvested, liquor is created, and drinks are served.
Sit down, choose a drink, and enjoy a virtual cocktail mixed up by a master mixologist. From the Apothecary's Royal Street Fizz to Miss Marie's Gin & Tonic, visitors are invited to imbibe in one of New Orleans' favorite past-times. Through their personal stories, mixing methods, and the balance of ingredients, you can't help but feel inspired to try (or make!) something new.
The physical design of the experience is meant to celebrate all things Sazerac. The charred wood and barrel lids are evocative of the wooden barrels used to age whiskey. Botanical graphics give a nod to the ingredients that are used to create bitters.
The Sazerac House is designed to tell the story of New Orleans' distinctive history and heritage through the lens of its illustrious cocktail scene."
Credits
Trapolin-Peer
Architect
RomeAntics
A/V Systems Design
Available Light
Exhibition Lighting Design
History Associates
Content Research & Writing
Solomon Group
Exhibit Fabrication & A/V Integration